Factory production capacity
The factory covers an area of 2846,760 square feet, with multiple assembly lines, machines and equipment in the workshop operating 24 hours a day. We are stocked on the 20th of every month to meet the significant supply needs of customers.
One-stop service for R&D and production
One-stop solution from R&D, production, packaging, transportation, and after-sales. We supply many famous brands worldwide, all have been friendly cooperating with us for many years now, with regular shipments every month.
Wholesale Glass Bottles& Jars & Containers
Our main business includes glass candle jars, scent diffusers, perfume bottles, glass lunch boxes, kitchen storage jars, beverage and juice jars, beer glasses, wine goblets, medical packaging bottles, and other glass products.
Feemio specializes in the production of B2B glass packing products
Shanghai Feemio Group is a global trading group limited by focusing on the design, development and production of glassware.We were founded in 1988 and are based in Shanghai, China. There are more than 200 employees. The R&D team comprises product designers from the Academy of Arts & Design, Tsinghua University, and China Academy of Art and Germany. In addition, as well as more than 60 technical engineers and senior managers, and all technical engineers are certified. The company covers an area of 2846,760 square feet and has total assets of $25 million.
One-stop Solution for Complete Glass Products at Feemio
It is very important to us to provide you with a complete solution that goes beyond the product. Our experienced team will be happy to
help you design the proper packaging for your product.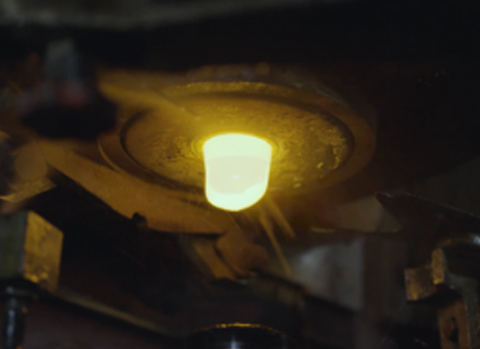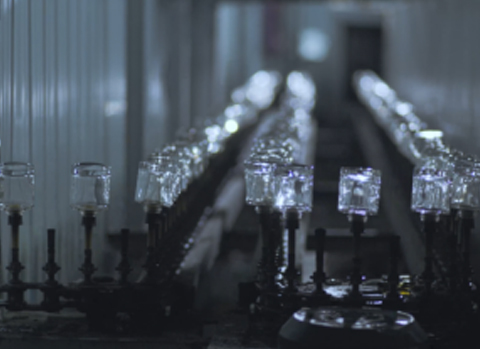 Sourcing Glass Bottles & Jars from Feemio
For Brand Owners
As an experienced glass container manufacturer in China, we collaborate with various businesses to transform their ideas into the glass packaging solutions they require. We work alongside you to help define your needs and deliver the perfect packaging solution that aligns with your brand.
For Manufacturers & Suppliers
We have a modern production facility that allows us to provide high-quality manufacturing processes to appeal to your target customers. As a glass packaging manufacturer or supplier, you can trust in our refined manufacturing processes to offer you the finest outsourcing services and glass containers available in the market.
Various Options to Customize Your Unique Glass Packaging
We provide custom services for any unique bottles & jars wholesale needs.
Shapes
We can customize the production of glass bottles and jars in various shapes according to your requirements.
round glass jars/bottles

square glassjars/containers

swingtop bottles

apothecary bottle

wide mouth glass jars

heart shaped jar
boston round bottles

hexagonal glass

tall glass jar

bell glass jars

wide mouth glass bottle
Colors
We manufacture and supply glass bottles and glass jars in various colors, and we can also customize them according to your requirements.
amber glass bottles

blue glass bottles

colored glass bottles

green glass bottle

clear jars

black glass bottles

white jars
amber glass jars

blue glass jars

colored jars

green glass bottle

clear jars

black glass jars

white jars
Finishes
Different finish options are available for selection based on your product requirements. We provide a variety of finishing choices to ensure they cater to your needs.
frosted glass bottles

frosted candle jars

Sand glass

Laminated glass

Embedded glass
Sizes
We manufacture and supply a variety of glass bottles and glass jars in different sizes to ensure you get packaging options that can accurately accommodate your products.
0.5, 1, 1.5, 2, 3, 4, 5, 10... gallon glass water jugs

5, 10, 15, 20, 25, 30, 50, 60, 100, 200, 300, 500, 750, 1000... ml glass bottles & jars wholesale

1, 2, 4, 6, 8, 10, 12, 14, 16, 32, 64... oz glass bottles & jars wholesale
Contact our R&D staff for a value-added, integrated solution for your product
We will put our custom experience at your disposal and optimize your budget strategy.
INNOVATION: Keep Up With The Trend
In the complex glass packaging market, it becomes crucial to seek differentiation through packaging. A bottle must stand out, catch the consumer's eye, and provoke their desire to buy.To support your brand in this never-ending competition for differentiation, Feemio never stops studying trends
and regularly launches innovations that are new areas of brand expression.
The R&D and design of products are customer-centric
Premium cosmetic packaging design is characterized by a lower area visually composed of two parts. This double base increases the appearance, uniqueness, presence,
and observational value of the product, making it an innovative and exclusive choice for beauty. We work with you to develop your products,
from personalized decoration to the suitable cap to packaging design to the production process and choice of materials.
Custom Innovative Designs
And Ask Us About Custom Options
Free Sample
Try it Before You Buy
Monthly shipping volume
20 40GP containers
Style update
600 product styles are updated and iterated every year
MOQ
Minimum purchase of 1000 pieces, Small quantity trial order available
Customer service
7*24 hours
We provide a comprehensive one-stop solution for your products according to your needs. We will make any of your ideas possible, from the initial design to the final product shipment.